Bee venom skincare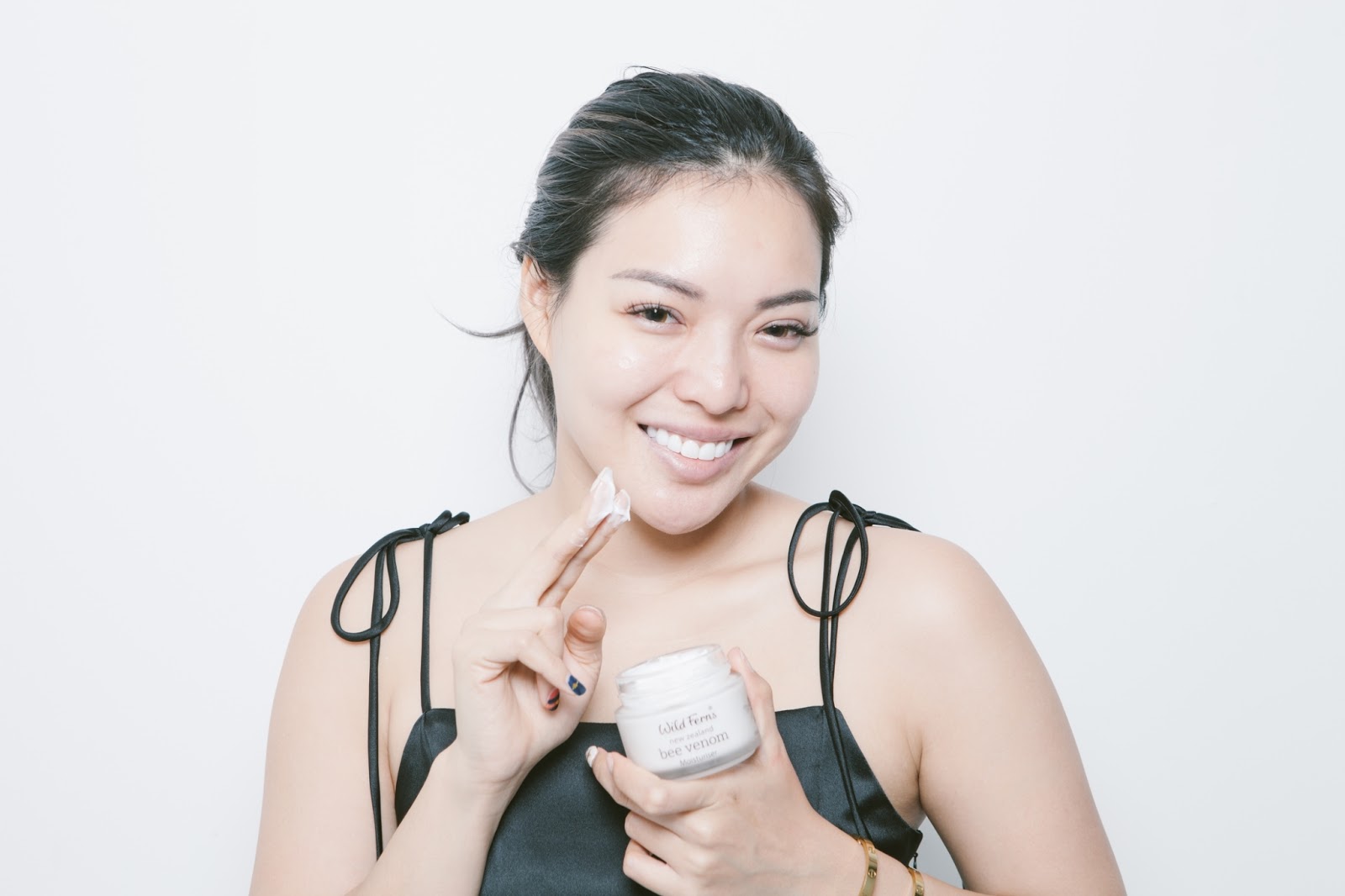 Hello fellow social people! Today I'm back with a new skincare product with a surprisingly scary name called Bee Venom. The name might worry some of you since it's literally called a "venom" so wouldn't it be bad for you? Worry not for today I'll be reviewing the Wild Ferns Bee Venom skincare products from New Zealand which contains Bee Venom as one of its main ingredients, let's go.
Ok so for today I have picked 3 products to review, being the Moisturizer, Night Cream and Serum. All 3 of these are from the Bee Venom line of products which is one of the hottest products from Wild Ferns!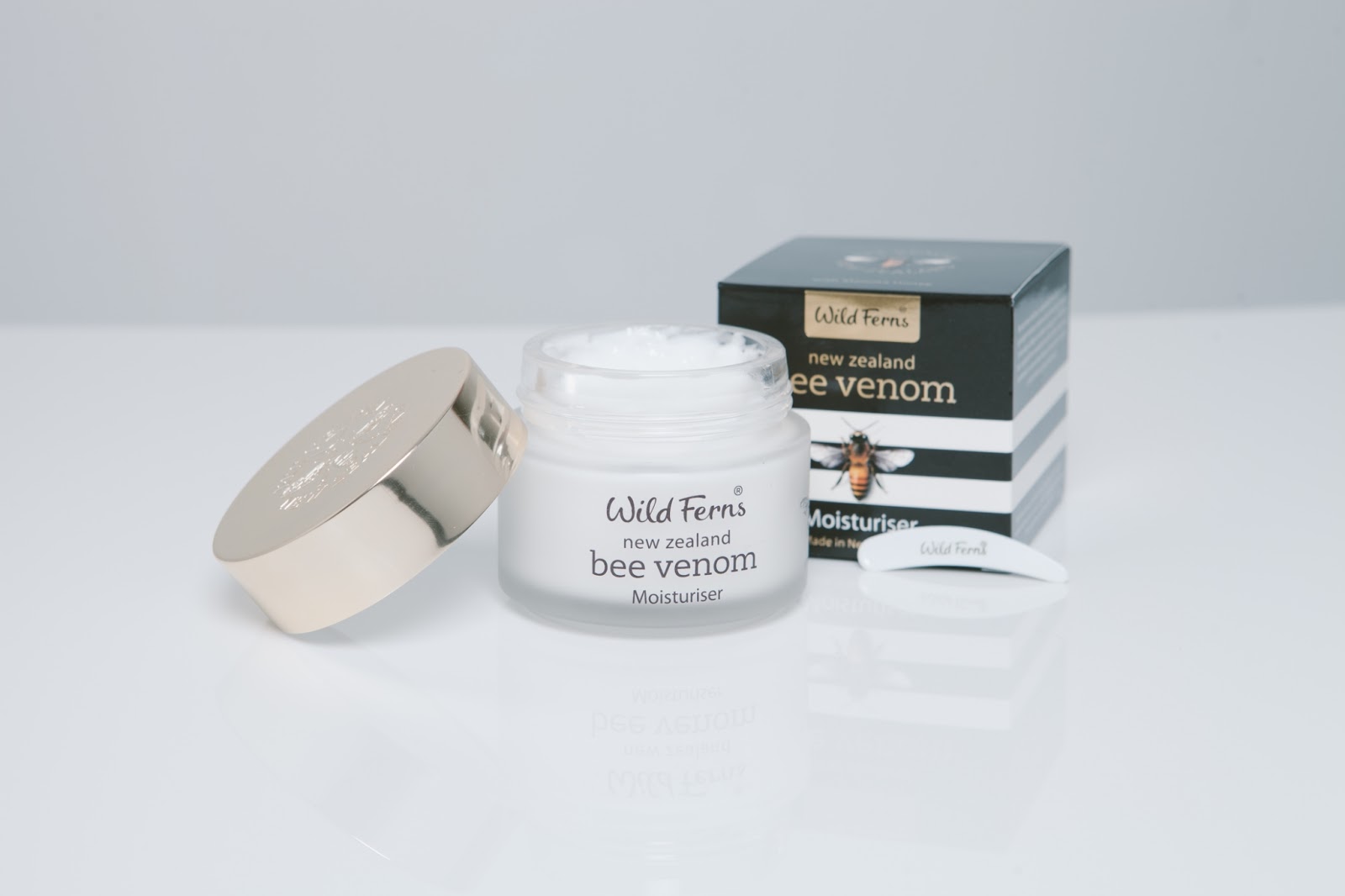 First up is the Moisturizer, which contains Bee Venom as the name suggests, but it also contains Manuka Honey and Apricot oil. Which together will help with the flow of Collagen and Elastin in your bloodstream and will moisturize your skin, once your skin is sufficiently moisturized wrinkles on your skin will get filled and begins to glow brighter. They even included a cream paddle! which I think is very cute.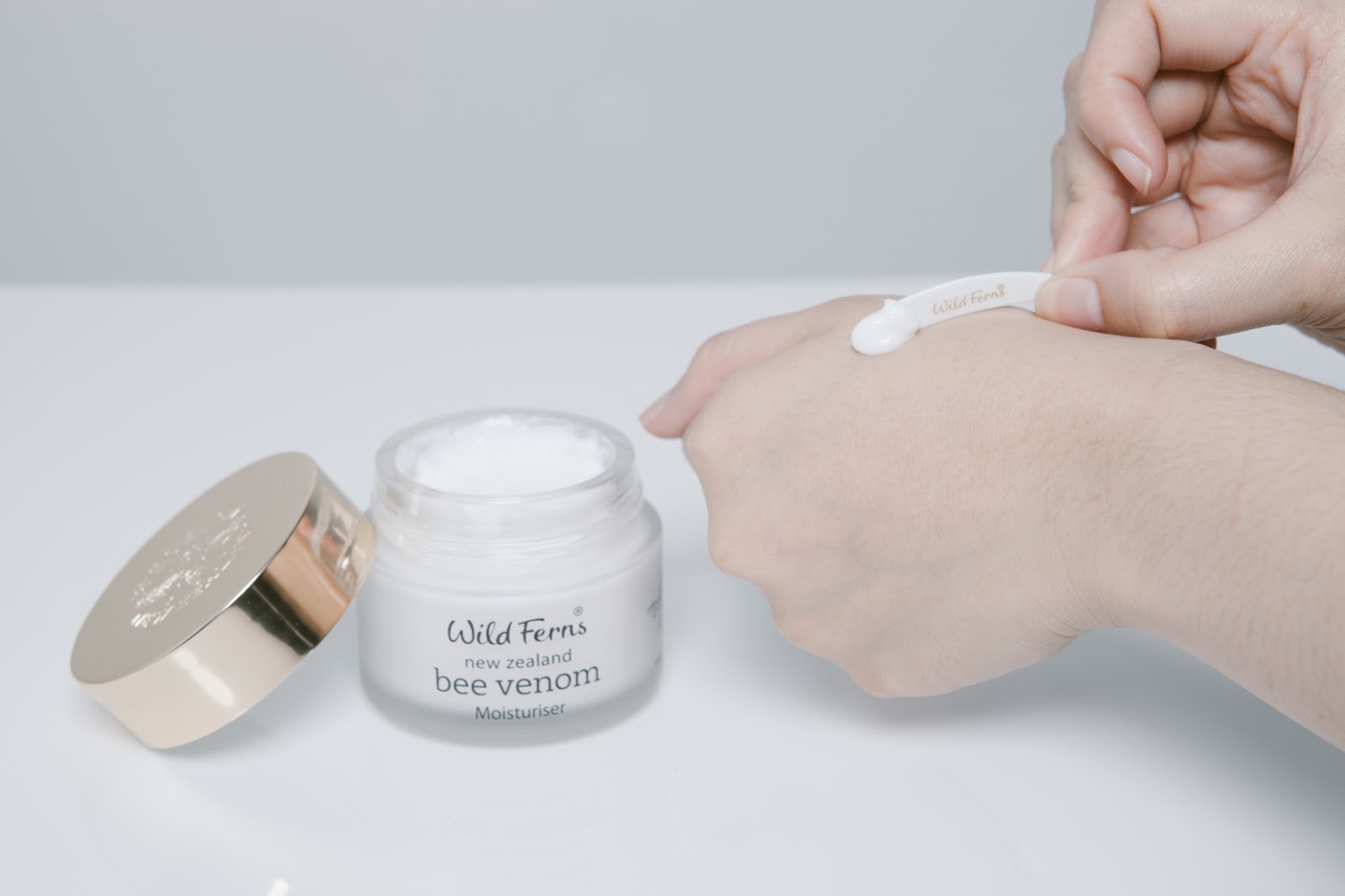 Once you open the packaging, the first thing you'll notice is how nice the product smells. It kinda smells like a dessert and really makes me want to eat them hahaha. The cream itself is soft and rich, but when applied on skin it gets absorbed pretty quickly. Pretty nice!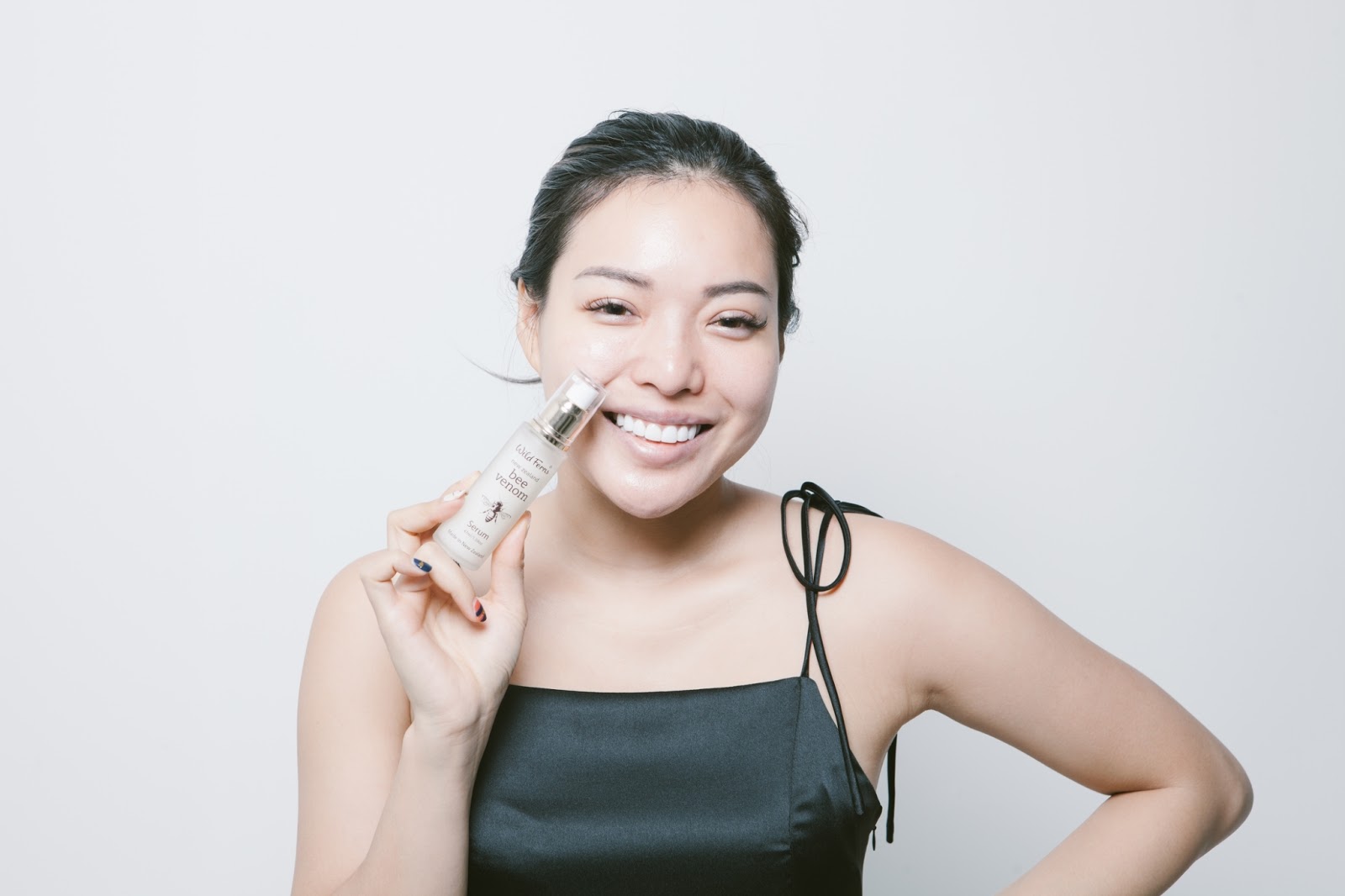 Next up is my personal favorite of the 3, this one is the lightest of them all to help get the most out of the Bee venom. To help your skin look more lively and I got to say, after I used this I can definitly feel my skin getting nice and fluffy. The reason this one is my personal favorite is beacuse personally, I like products that's light and gets absorbed quickly, and since this product is a serum so its exactly how I like it so I got to say I'm very impressed with this product.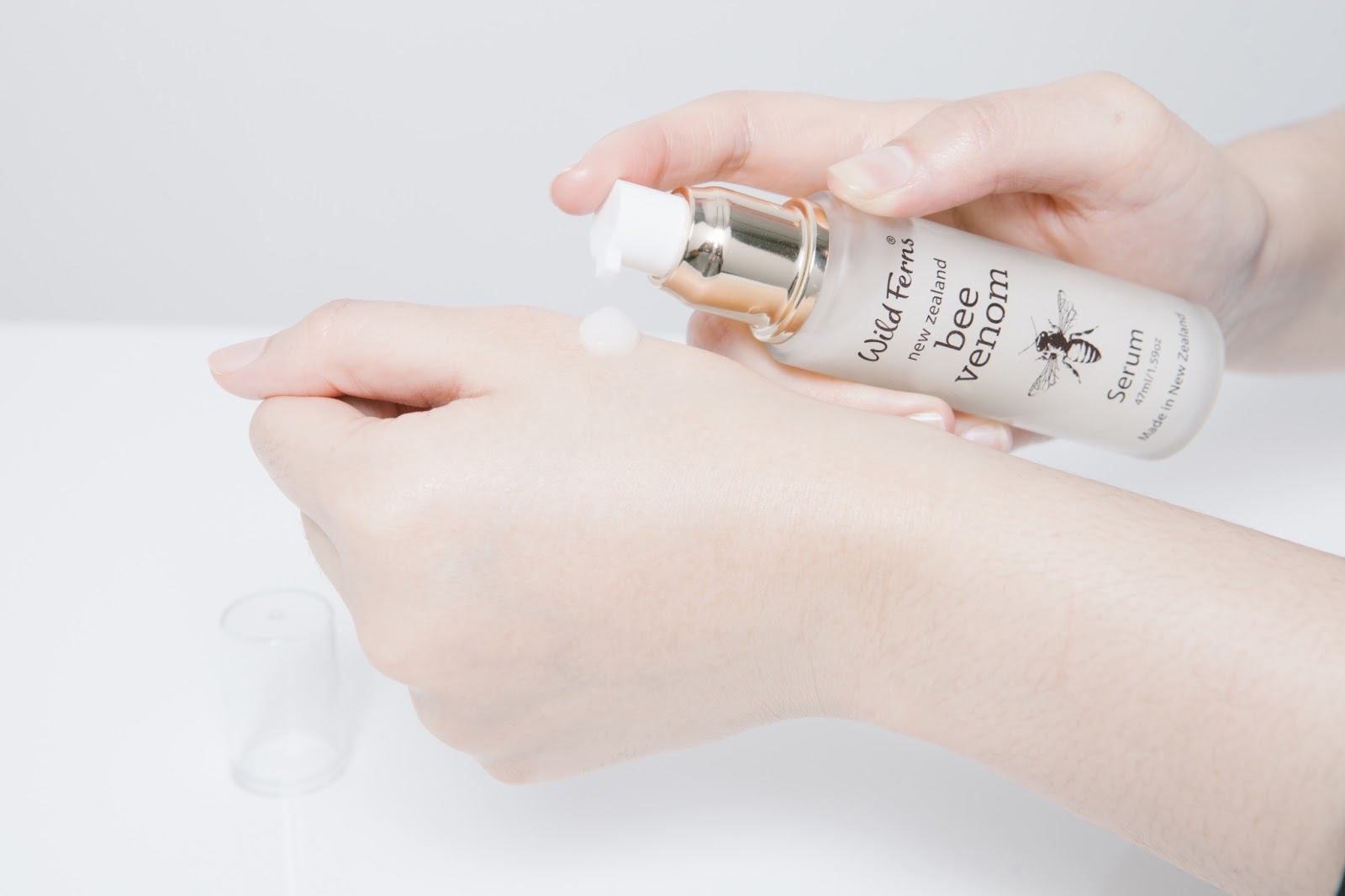 Now lets take a look at the texture. The first thing I noticed right out of the tube is that the serum is very light, and I like how it just absorbs into my skin almost immedietly after applying it. Personally I also love how the serum smells too, it smells kinda milky and creamy. and it makes my skin nice and soft almost immedietly after applying it, very nice!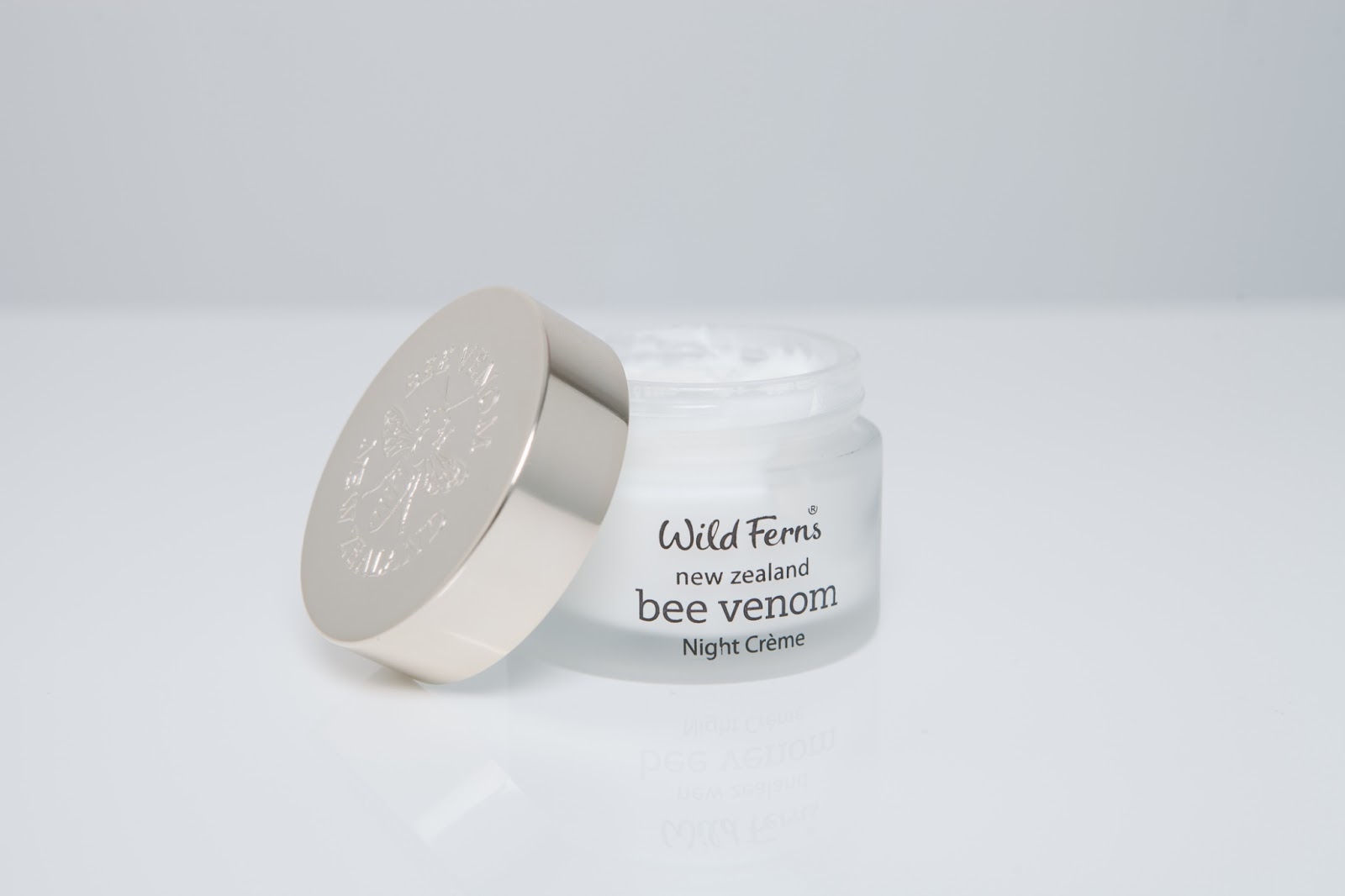 Now for the last product, introducing the Night Cream which, of course, contains Bee Venom just like all the other products before. From what I've noticed after using this is that the cream is very concentrated, which would be really nice for those with extremely dry skin. But for those of you who have oily skin you might have to use very small amount cream if you don't want your face to get even oilier haha.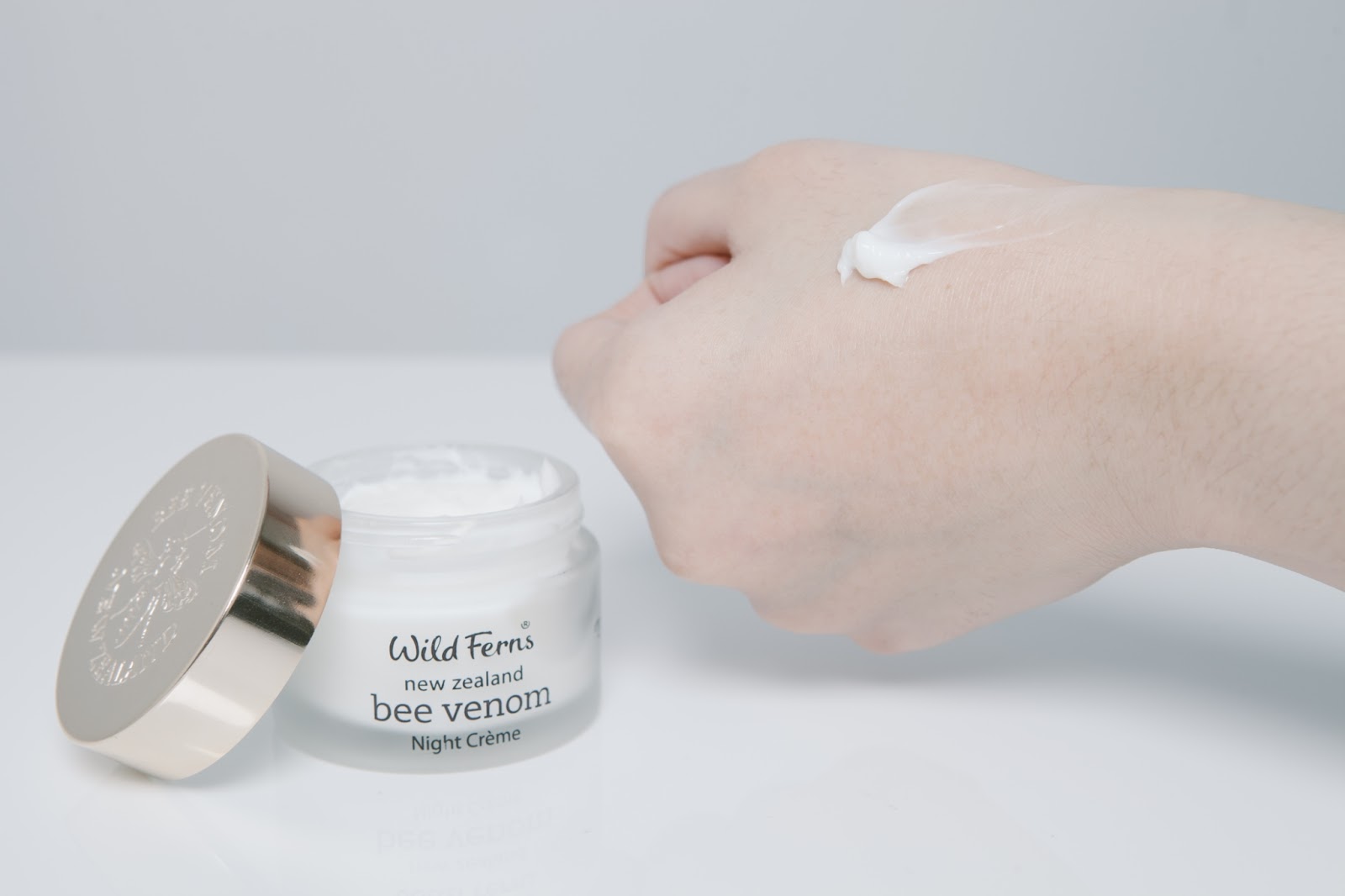 The cream is white and extremely rich, and it definitely has the strongest scent out of the 3 because of how concentrated it is. Personally I'd recommend this to people with really dry skin or someone who lives somewhere cold and dry, like those who sleep with their AC on at night for example.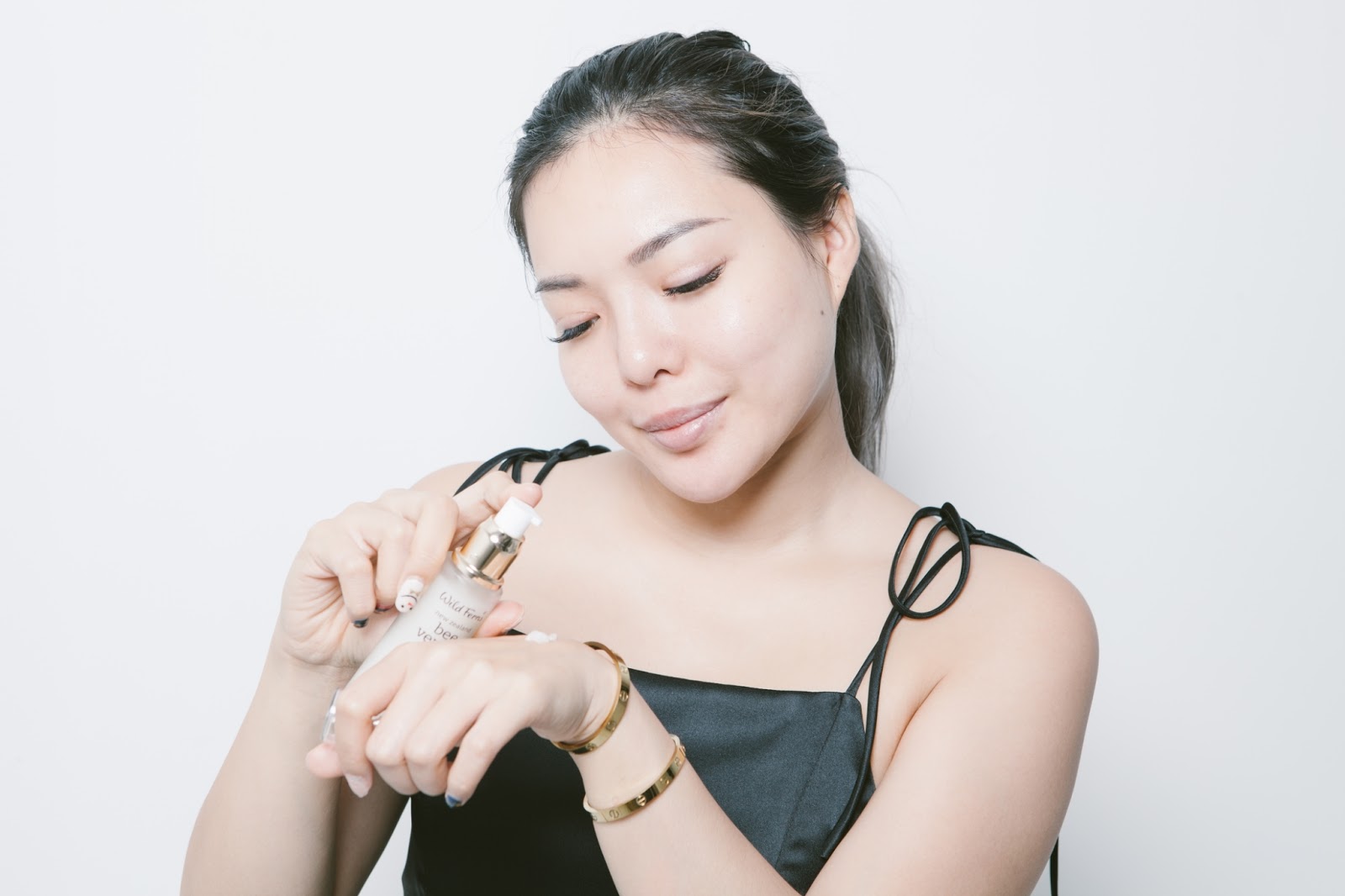 Overall I like the serum the most because of how easy it is to use, and how its perfectly suited for my skin. But that might be different for you depending on what your skin is like but overall the results from every products I tried is pretty nice. You can find the Bee Venom series of product at Healthy Max, HealthClub & Central or you can order them online from Central Online. You really have to try this to know how good these things really are. But that's all for today, if I ever find any other interesting skincare products I will definitely sought them out to review for all of you for sure. Bye Bye!
More WILD FERNS COUNTER BRAND LOCATIONS
Wild Ferns Store Locations